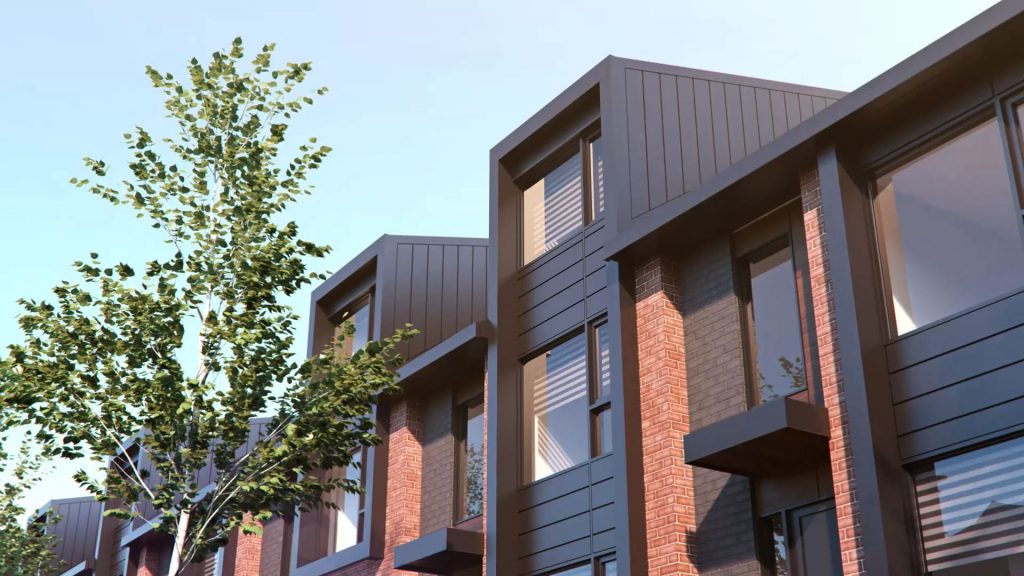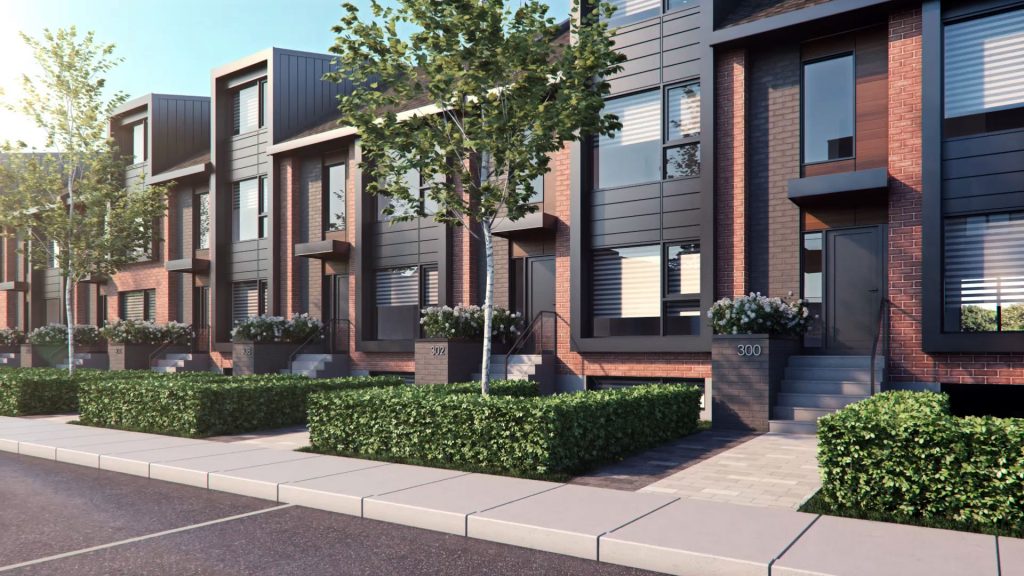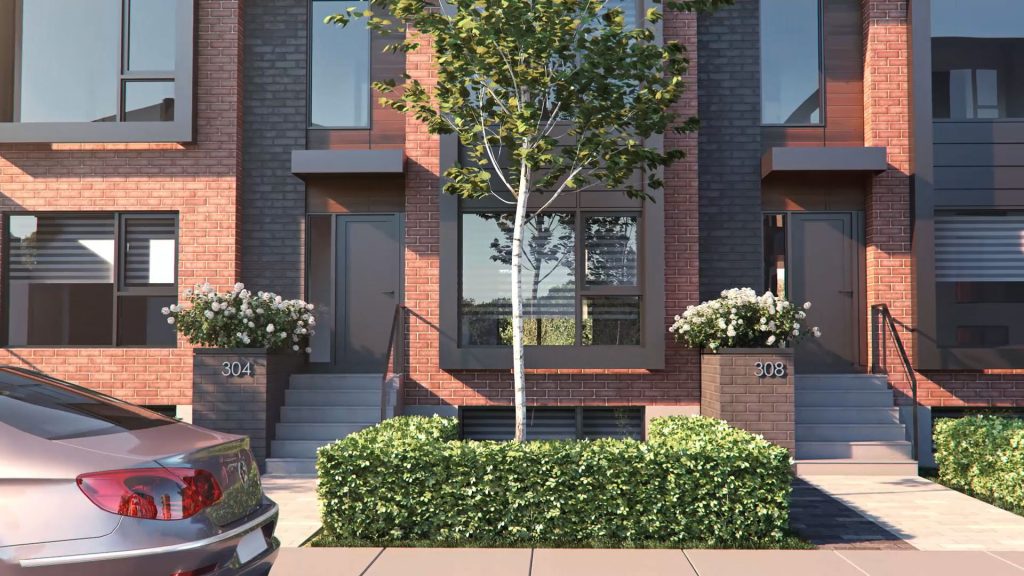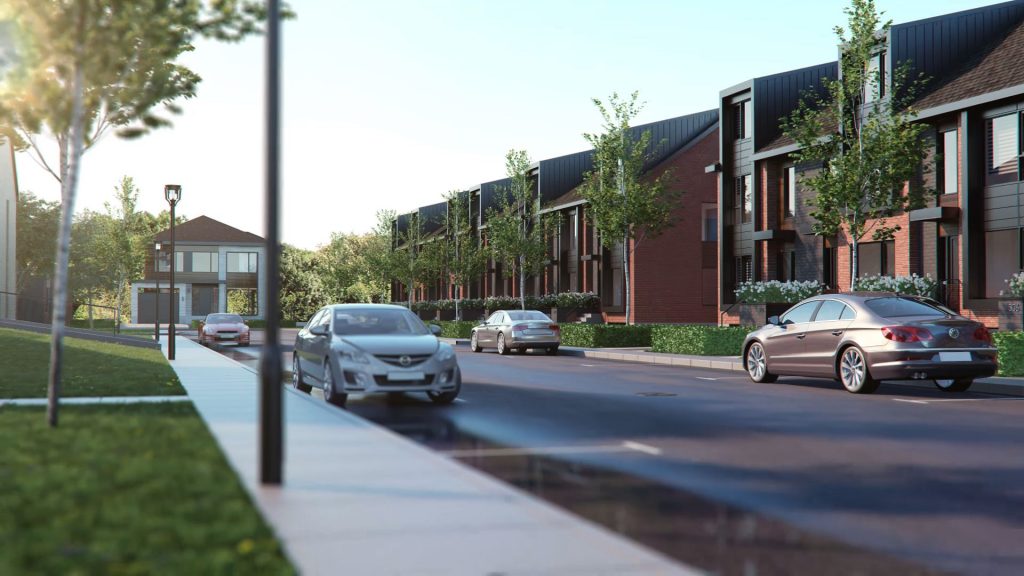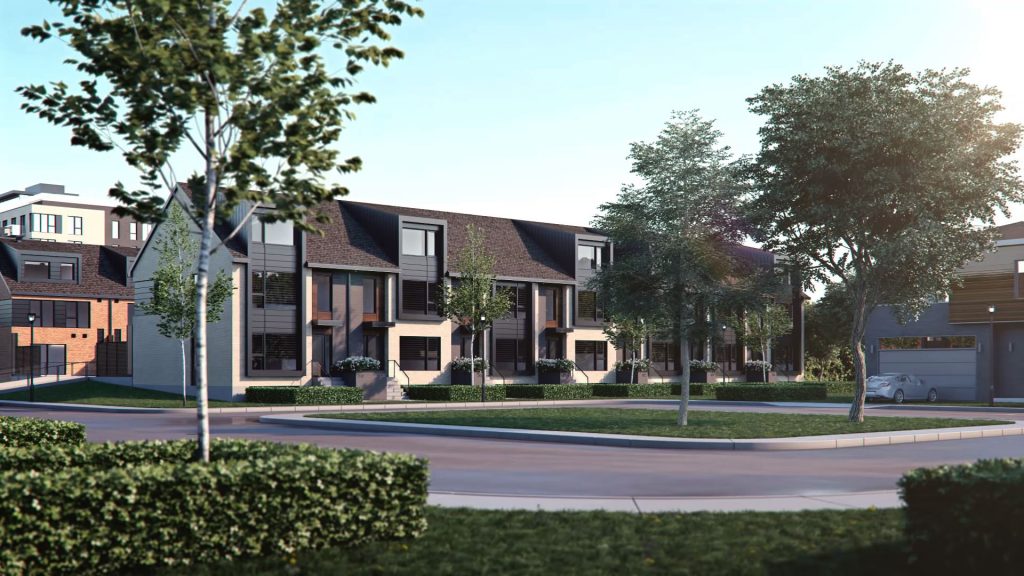 In line with the successful Espace MV1, MV2 and MV3 projects, Le Quatrième offers luxury living at the heart of a sought-after neighbourhood. With the flourishing city of Dorval as its backdrop, Le Quatrième offers the best of both worlds with an urban location bordered by an abundance of green spaces. The mix of single-family homes, townhouses, and lofts is ideal for professionals seeking a nature-friendly environment that inspires a sense of belonging. At Le Quatrième, the dream lifestyle awaits.
Located on Boulevard Bouchard and neighbouring the Sainte-Anne Academy, Le Quatrième is only steps from urban amenities such as elementary and secondary schools, public parks, cycling paths, public transit, and municipal and commercial services.
The project's 32 townhouses offer a comfortable living experience and a warm atmosphere that bring the whole family together.
These personalized living spaces have lots of windows that let in natural light. The homes are spacious, with three bedrooms, two bathrooms, a large patio, and a double garage. The option to include a mezzanine is available. Le Quatrième townhouses have everything and more.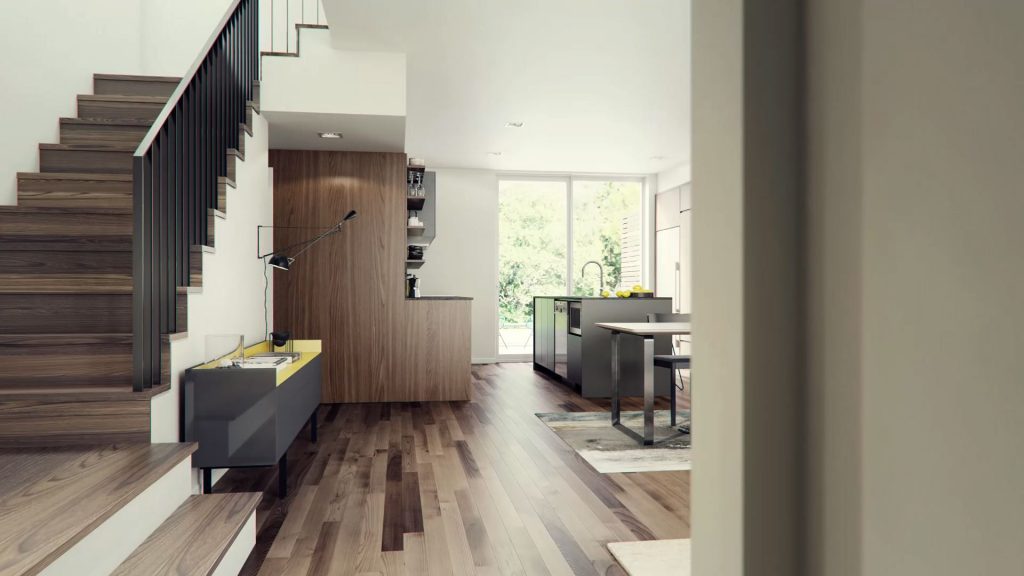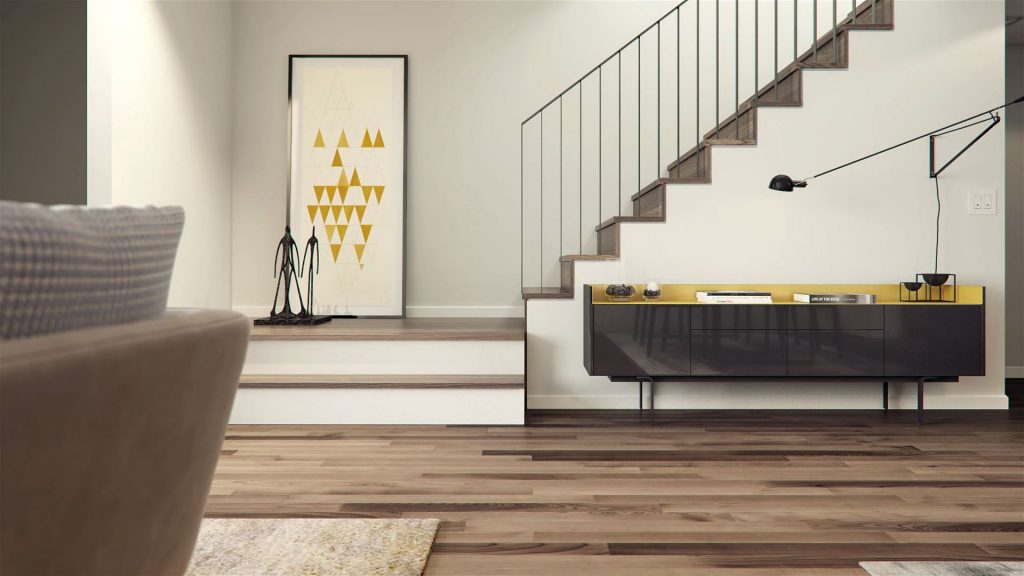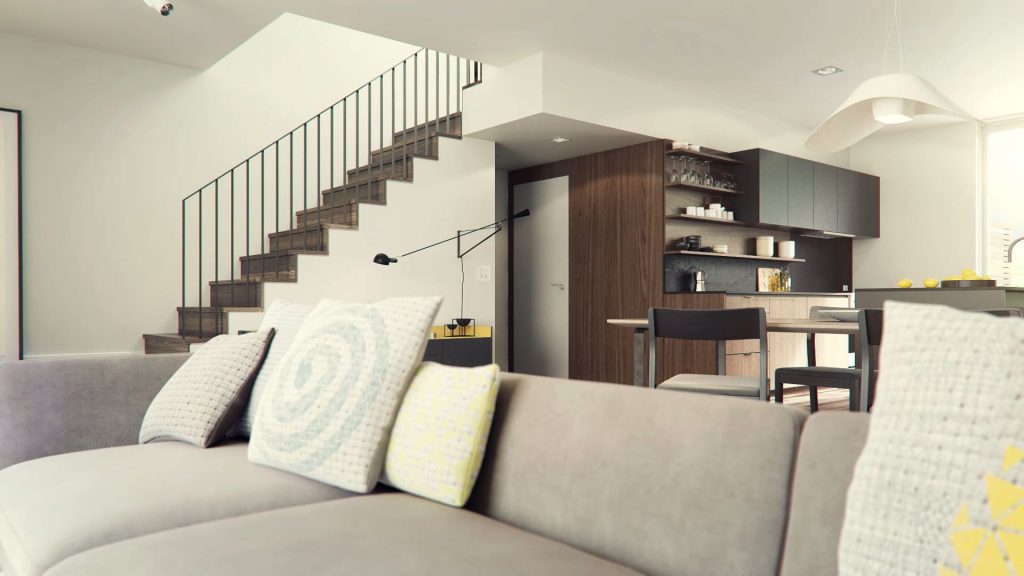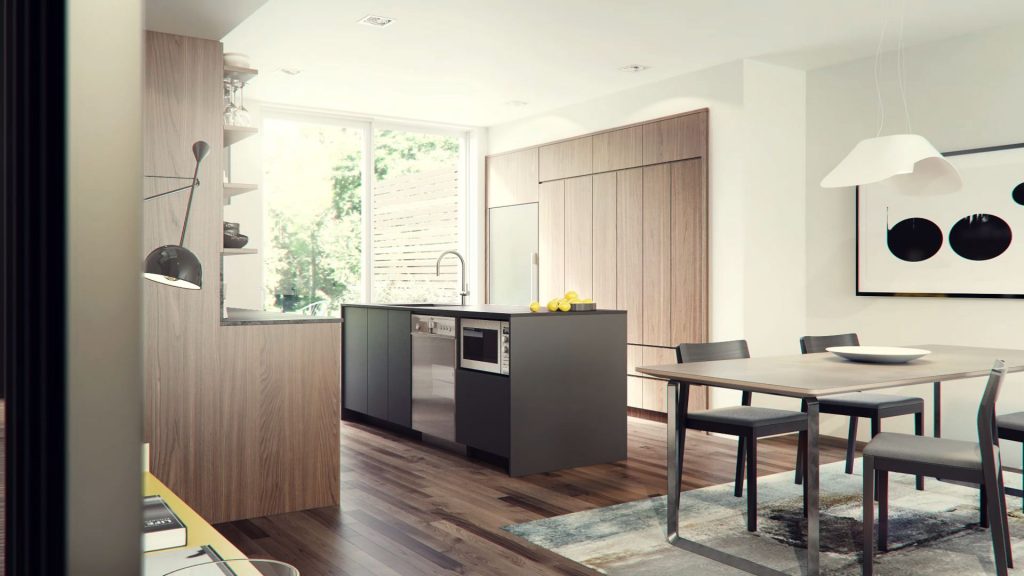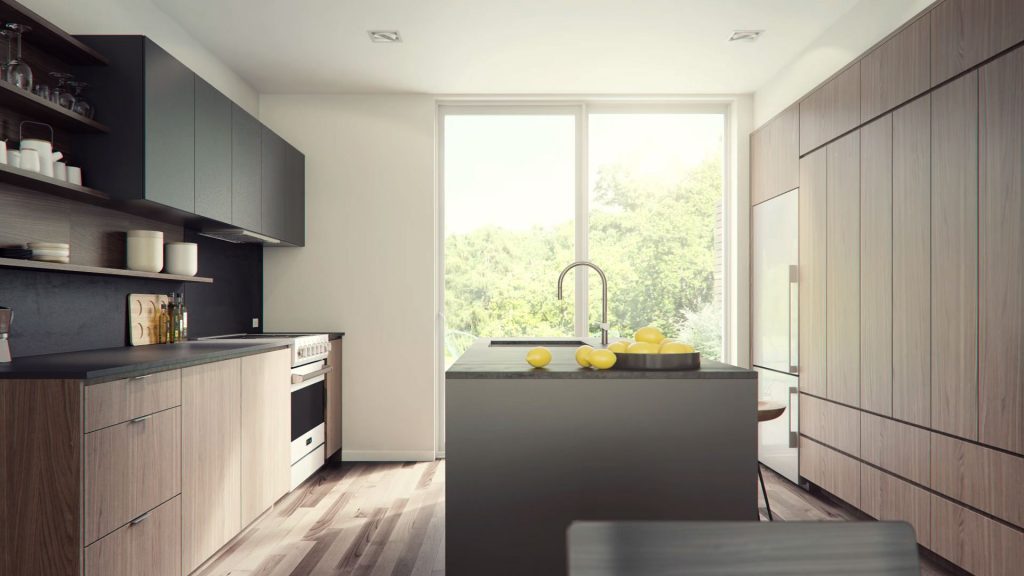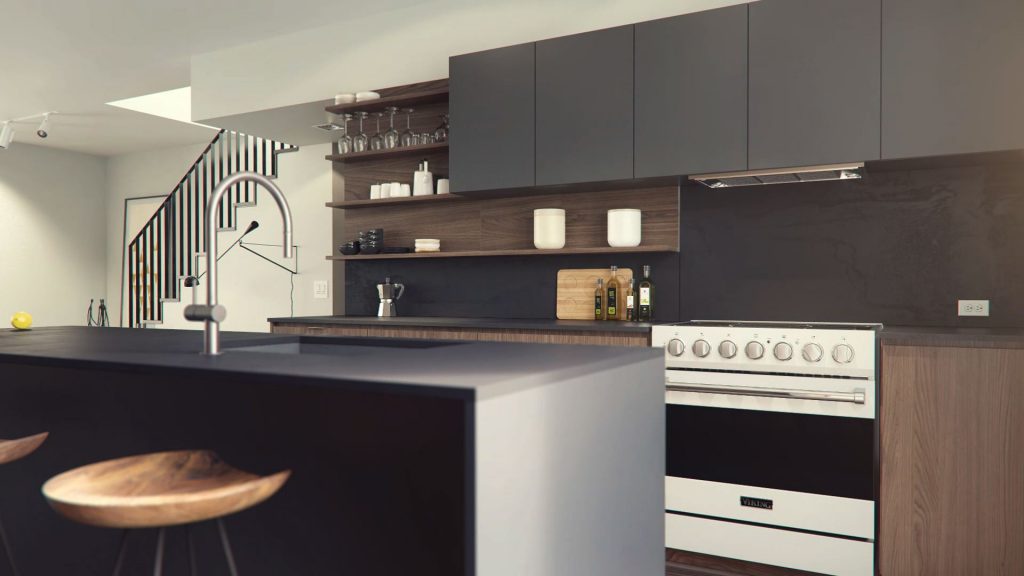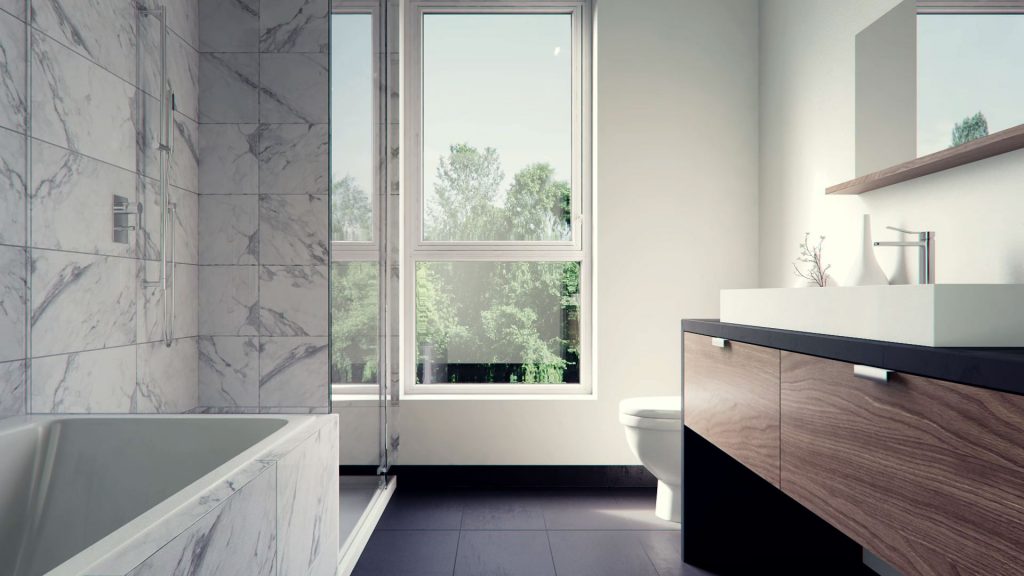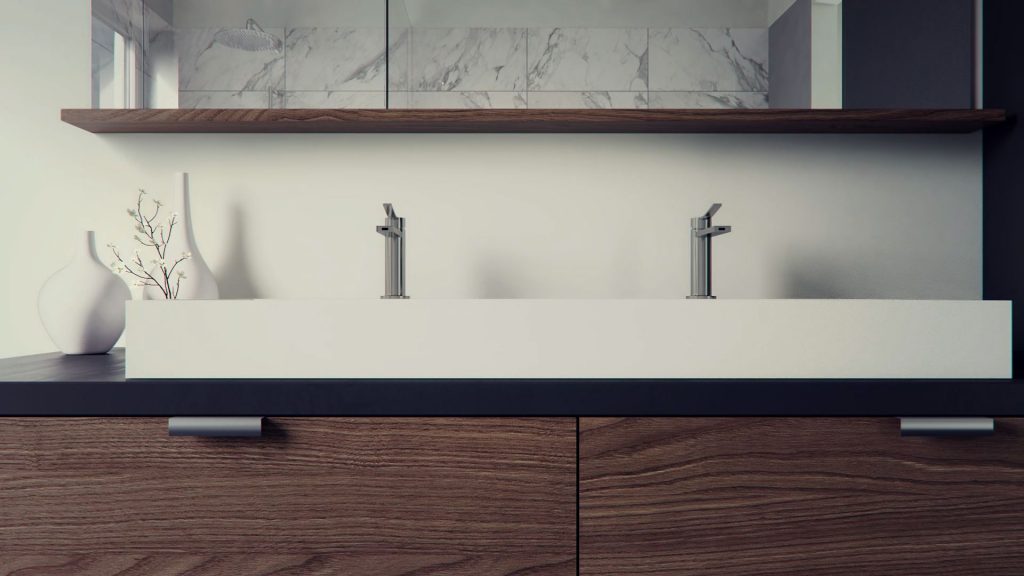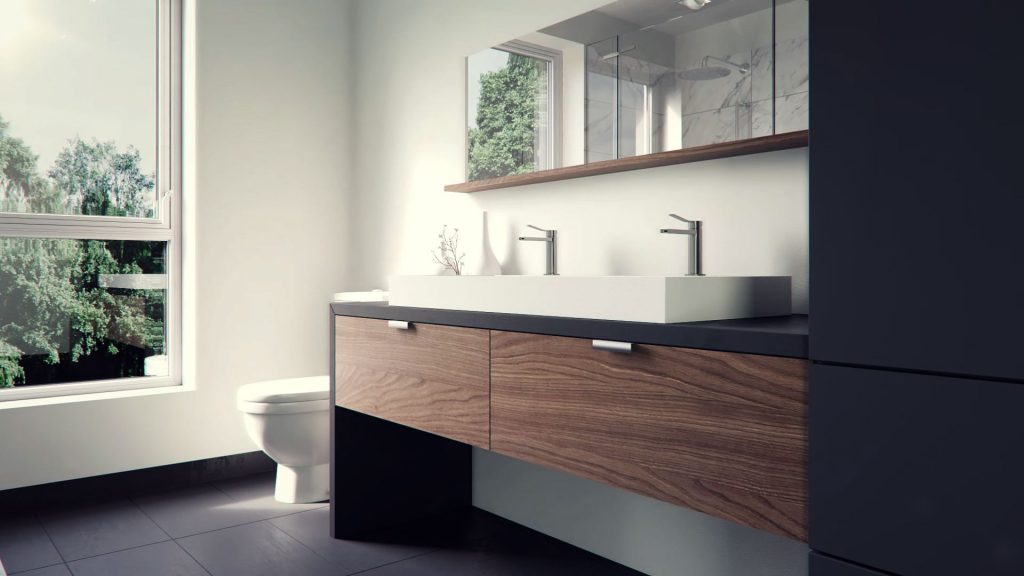 ONE NEIGHBOURHOOD, ONE COMMUNITY
Conveniently located only 15 minutes away from downtown Montreal, Dorval offers an urban environment teeming with green spaces conducive to an active lifestyle and views of Lake Saint-Louis that will charm those looking for a peaceful neighbourhood.
The city boasts a multitude of activities as well as recreational, cultural and community facilities, including a marina, waterfront boardwalk, yacht club, golf course, daycare centre, and public market. 
Bicycle path
Green spaces
Waterfront walk
Marina
Sailing school and kayak
Yacht Club
Golf
Soccer and Hockey
Elementary and Secondary Schools
Public and private colleges
Public Library

Public and private colleges
Terraces and shops
Public market
Highways 13 and 20 Bus 195
Sports Complex, Arena and Swimming Pools
Shopping Mall
Green space and gardens
Dorval Train station (commuter train and VIA Rail)
Montreal-Trudeau International Airport
Bus Service 173 and 211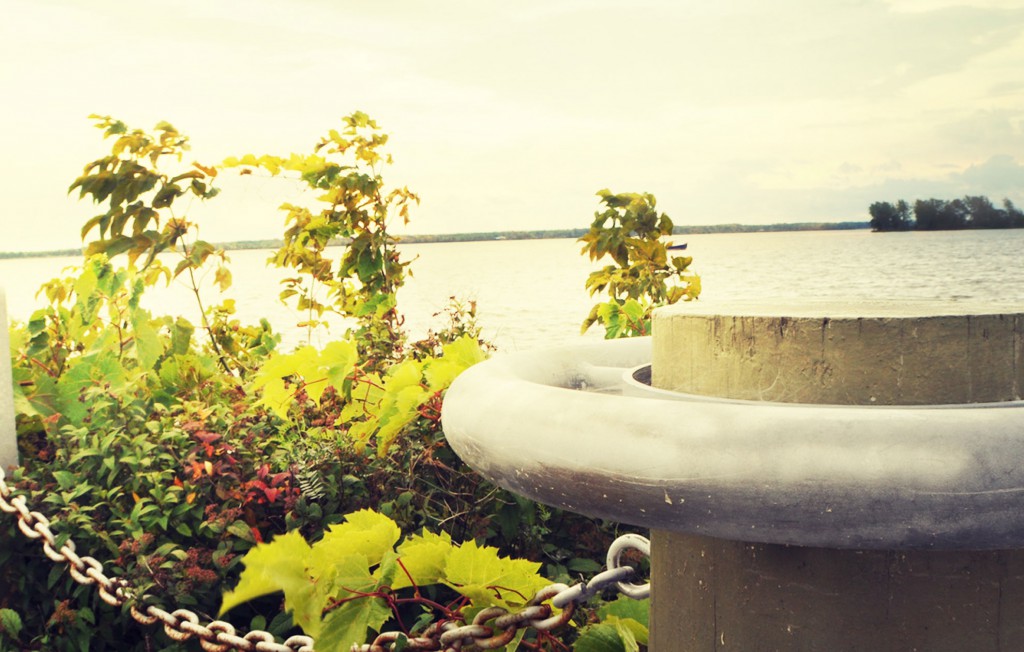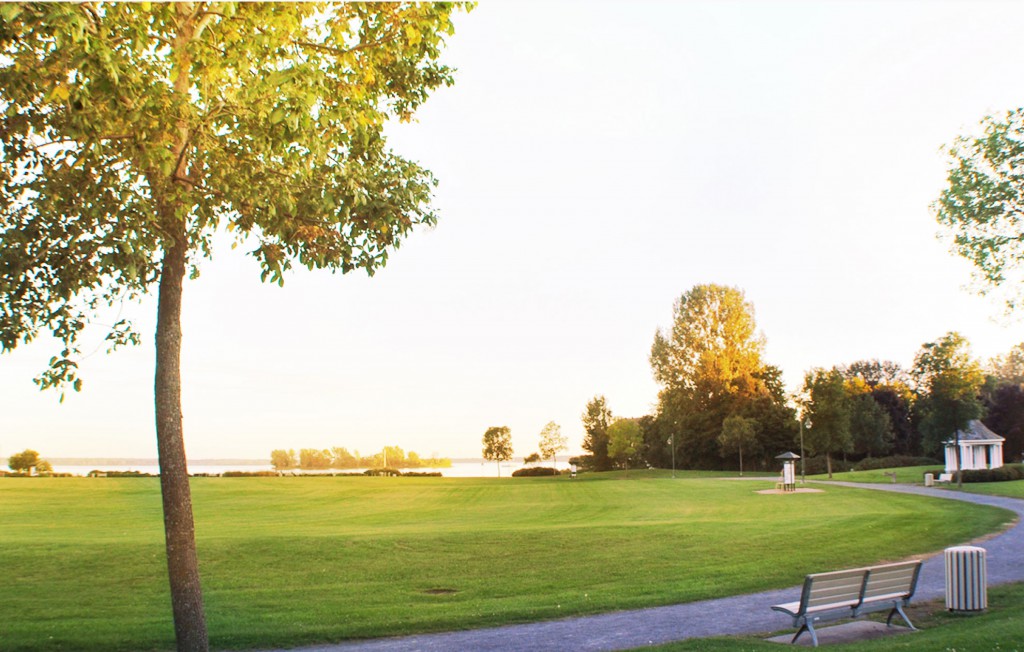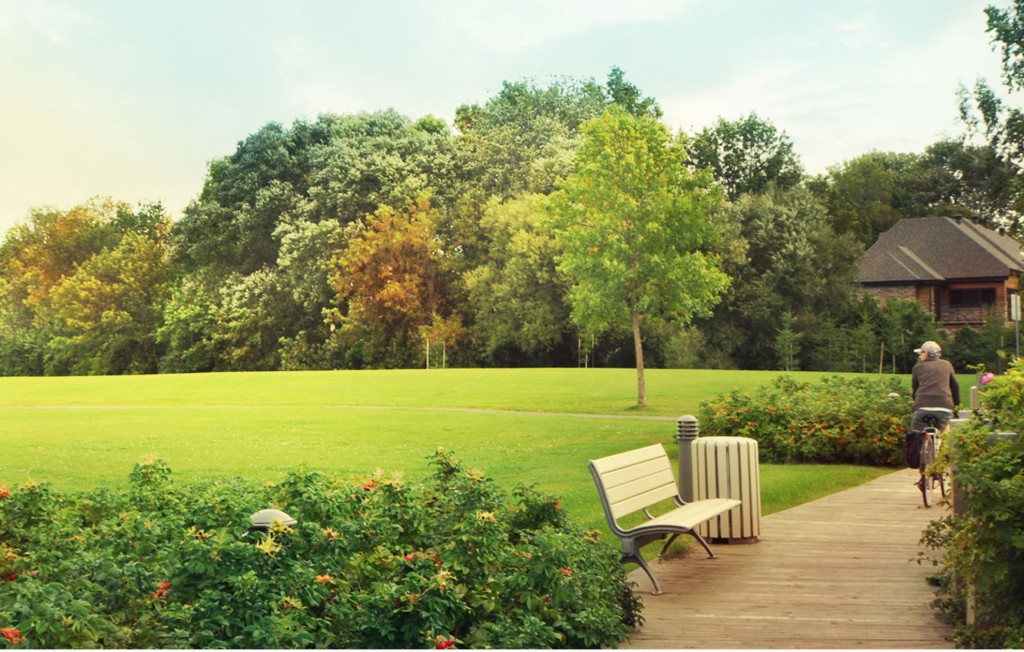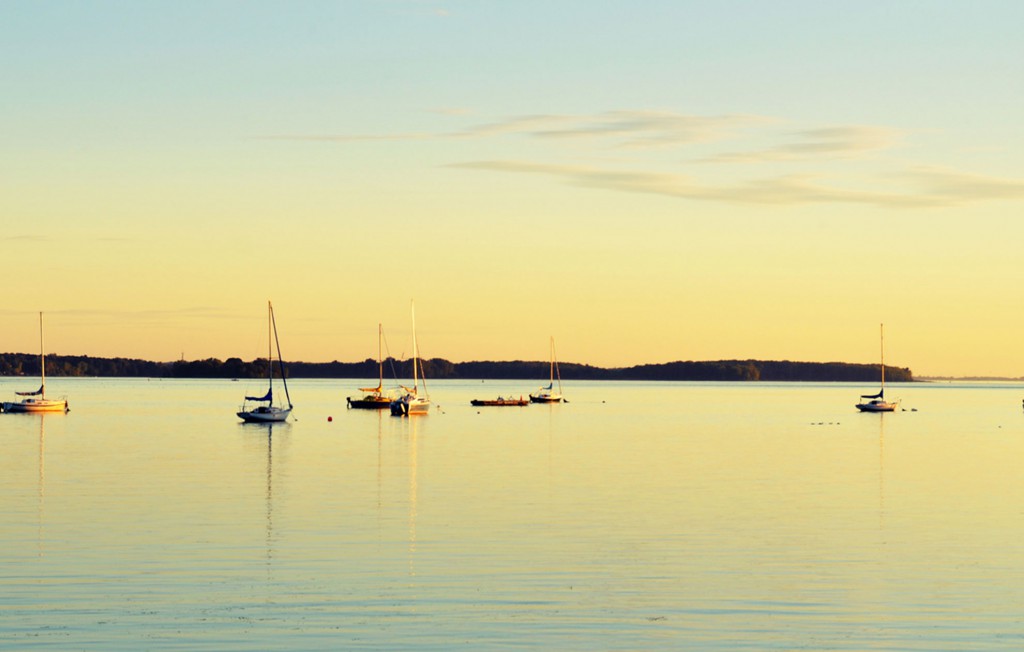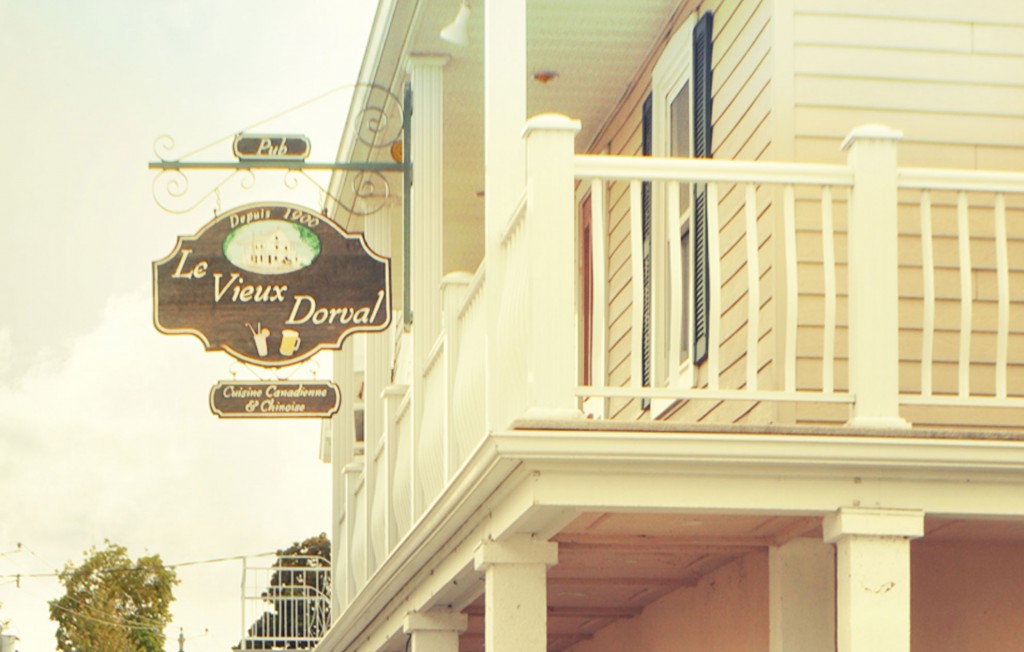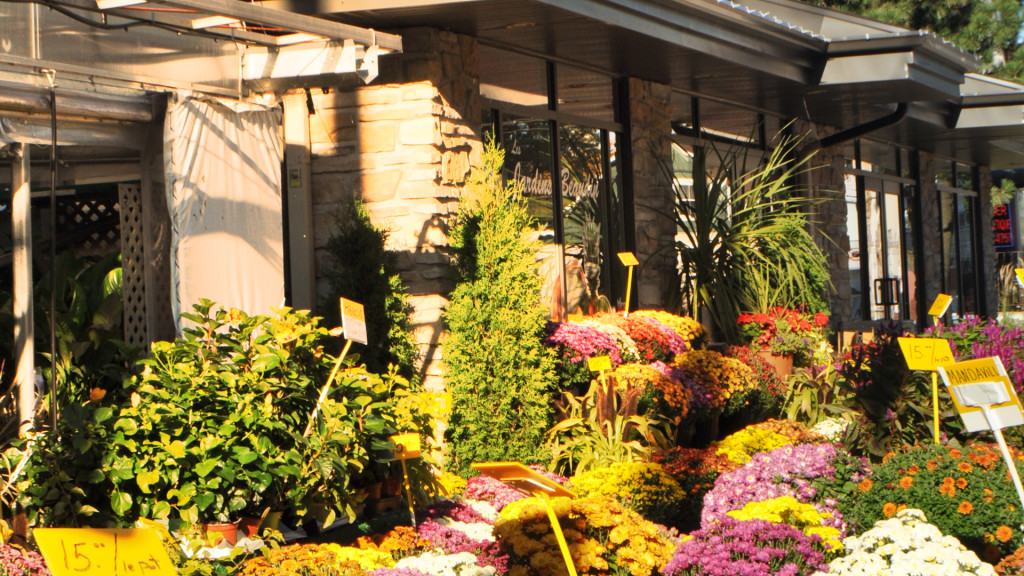 A unique common area, the Club Space at Le Quatrième inspires the community spirit of small-town living at the heart of an urban metropolis. Reserved for residents, this brand new space on the top level of a six-storey building will include a relaxation lounge, spa, training centre, and outdoor pool.
Savour the tranquillity of Le Quatrième and gaze out over Lake Saint-Louis in the Club Space, an oasis of rest and relaxation mere steps from the project's living spaces.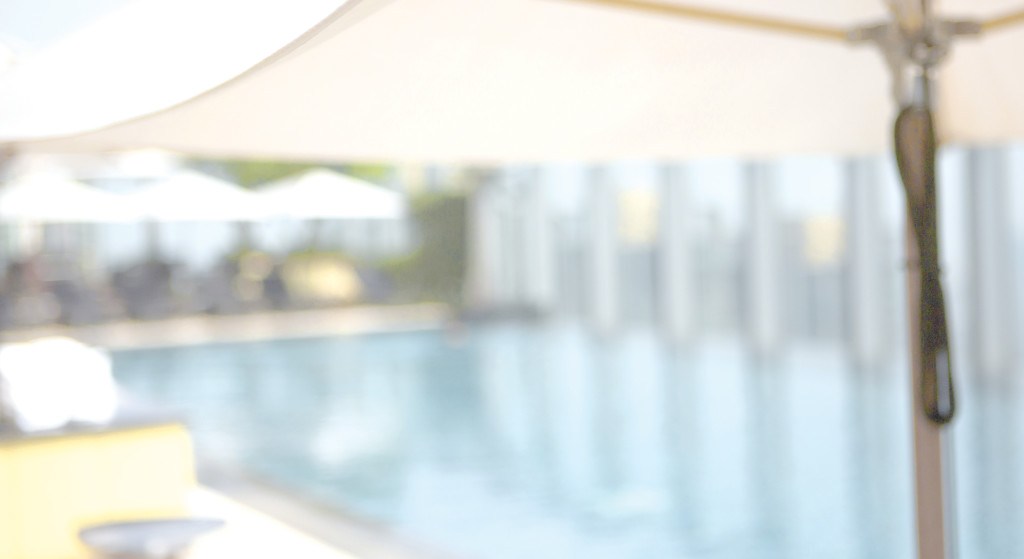 ARCHITECTURE AND INTERIOR DESIGN
HUMÀ DESIGN + ARCHITECTURE


The firm focuses on conceptualizing environments inspired by an urban lifestyle, skilfully reinventing spaces and finding the inherent soul unique to each project. Their team of professionals carefully reflect on the meaning and impact of each element, integrating functionality and aesthetics to create warm and harmonious spaces.
The HUMÀ team (previously Cardinal-Hardy Architects) have forged their reputation in Montreal through the architecture, planning, and interior design of numerous projects. Noted for their exceptional quality, innovative design, and sustainability, these projects include Square Mont-Royal, the Havre and the Village Saint-Louis, Espace MV1, MV2 and MV3, Les Quais de la Commune, Les Lofts Redpath, and the Tour des Canadiens.

MANAGER
GESTION PCA 2003 INC.


Gestion PCA 2003 Inc. is committed mainly to the management of residential development projects — from the initial search for sites to the sale or leasing of the housing units. The firm is responsible for coordinating the construction and for ensuring that the contractor pays particular attention to the finishing touches in the units and to after-sales service. It already has several projects to its credit, such as Espace MV1, MV2, and MV3, Havre St-Louis, Résidences Excelsior, and Tours du Château.

PARTNERS

IPSO FACTO

Ipso Facto is a Quebec private investment fund whose mission is to participate financially in real estate transactions. The fund offers its expertise and financial resources to builders, developers and front-line real estate managers.

FONDS IMMOBILIER DE SOLIDARITE FTQ

The Fonds immobilier de solidarité FTQ forms strategic partnerships with developers and builders, with the goal of investing in profitable and socially responsible projects that create jobs and generate economic benefits for Quebec. The Fonds immobilier is an important economic catalyst that backs beneficial projects of all sizes in the residential, office, commercial, industrial, and institutional real estate sectors. Over more than 20 years, it has invested over $1.3 billion in projects worth a total of $5.2 billion, creating and preserving some 40,000 jobs in Quebec.
150 Boulevard Bouchard
Dorval, QC
H9S 0A6